Walk to End Bladder Cancer -

New York City, NY
UPDATE FROM BCAN
As an organization, we are particularly concerned about the health, safety and welfare of our patients, caregivers, volunteers, industry partners, employees and medical professionals amid the COVID-19 pandemic. Because of this, we regret to inform you that due to social distancing requirements and state and municipal guidelines, no in-person 2020 Walks to End Bladder Cancer will be held. We hoped to postpone this event, but that will not be possible.

We are planning to host a Fall Virtual Walk on Saturday, October 3, 2020. The event will be shown live on BCAN's social media channels and include videos from members of our community, including patients, caregivers, doctors and more. Additional details are coming soon. Click here to see pictures from our Spring Walk event.
Everyone is welcome to participate in the Fall Virtual Walk.


If you have not yet registered, You can register by clicking the "Register to Walk" button above.

Once registered, you can begin your fundraising efforts and invite friends and family to join you.

All registered participants will receive the 2020 Walk T-shirt in the mail to the address provided at registration.

Please note if you are already registered, you should have received your t-shirt. If you did not, please contact walk@bcan.org for assistance.

We encourage everyone to join the BCAN Walk to End Bladder Facebook Group to share picture memories and illustrate why you choose to walk.
Don't forget to download our "Walk with BCAN" app from the Apple Store or Google Play to make fundraising even easier.

Thank you for your understanding and please feel free to email walk@bcan.org with any questions.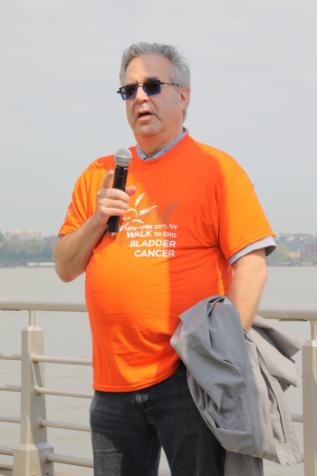 Meet your local Walk Ambassador Dr. Gary Steinberg!
Donate:
Find a Participant or Team:
Participate:
Top Donors
Epivax Oncology, Inc.
Dr. Gary Steinberg , M.D.
Mr. Gerald 'Gerry' McNamara
Dave Dimick
Team Long Way Home